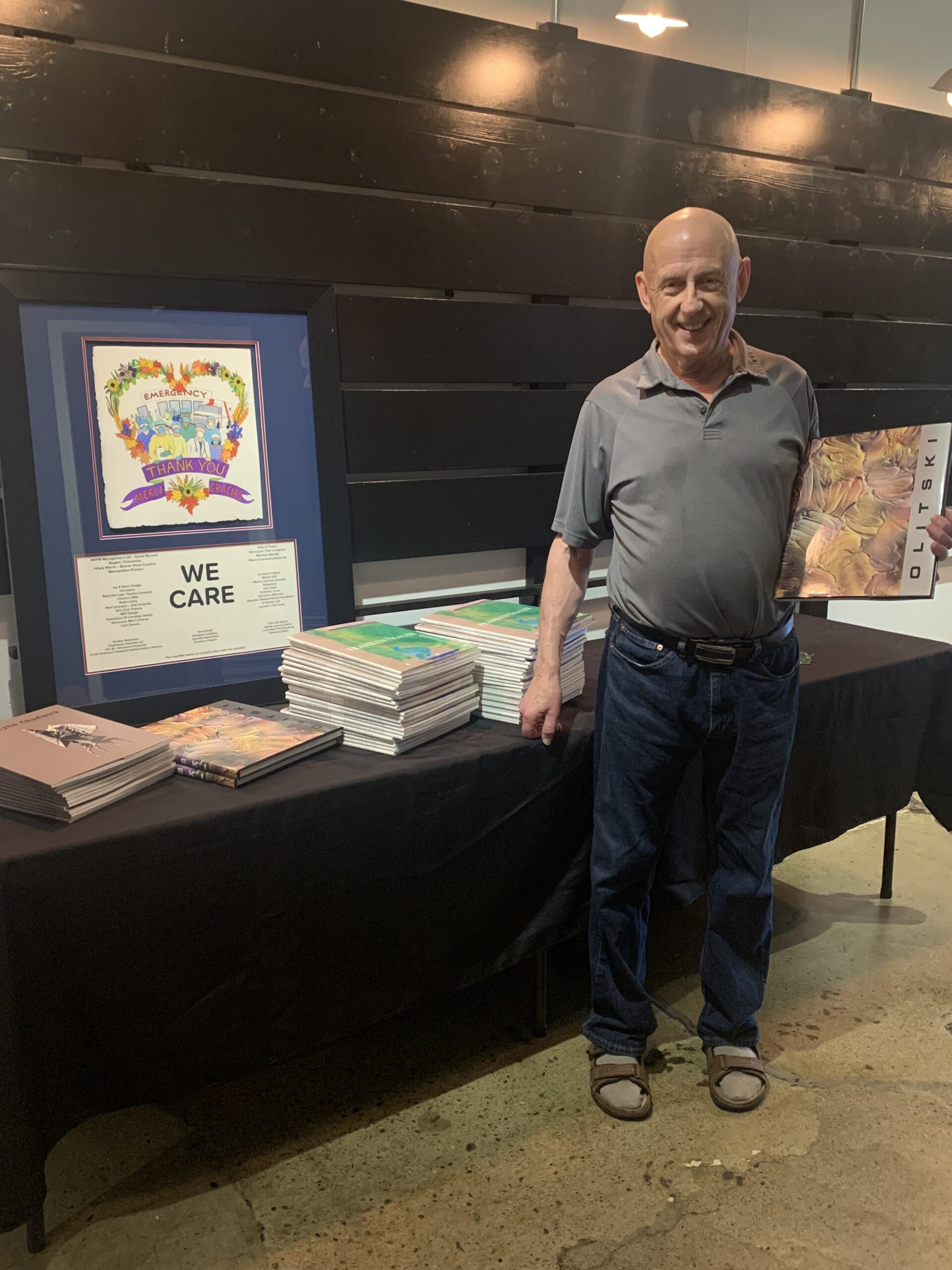 11 Aug

David McCann: The Man Behind We Care
            David McCann: He Cares.
Through the generous support from Granville Island donor David McCann, we were thrilled to present four free performances dedicated to and exclusively for Health Care Workers. We Care: A Night for Healthcare Workers ran throughout June of this year and were 90-minute Theatresports Improv shows. David also provided us with hundreds of beautiful art books to give away to health care workers that he had received from Barry Mowatt and Murray Nicol from the Vancouver Biennale.
Can you tell us about yourself?
I am a 76-year old guy who has a passion for living and I love helping and thanking others. Practicing random acts of kindness has become a way of life for me. 
Why has it been so important to you to honor our Health Care Workers?
I worked in a hospital a long time ago and I have an incredible amount of respect for everyone who works in the health care field. While their work is based on science, their caring comes from their heart and they put their lives on the line every day when they go into work. They deal with some of the hardest and most heartbreaking moments in our lives and to see demonstrators blockade and hurl obscenities at them during a worldwide pandemic broke my heart. I wanted health care workers across Canada to know that the vast majority of Canadian really care and respect what health care workers do.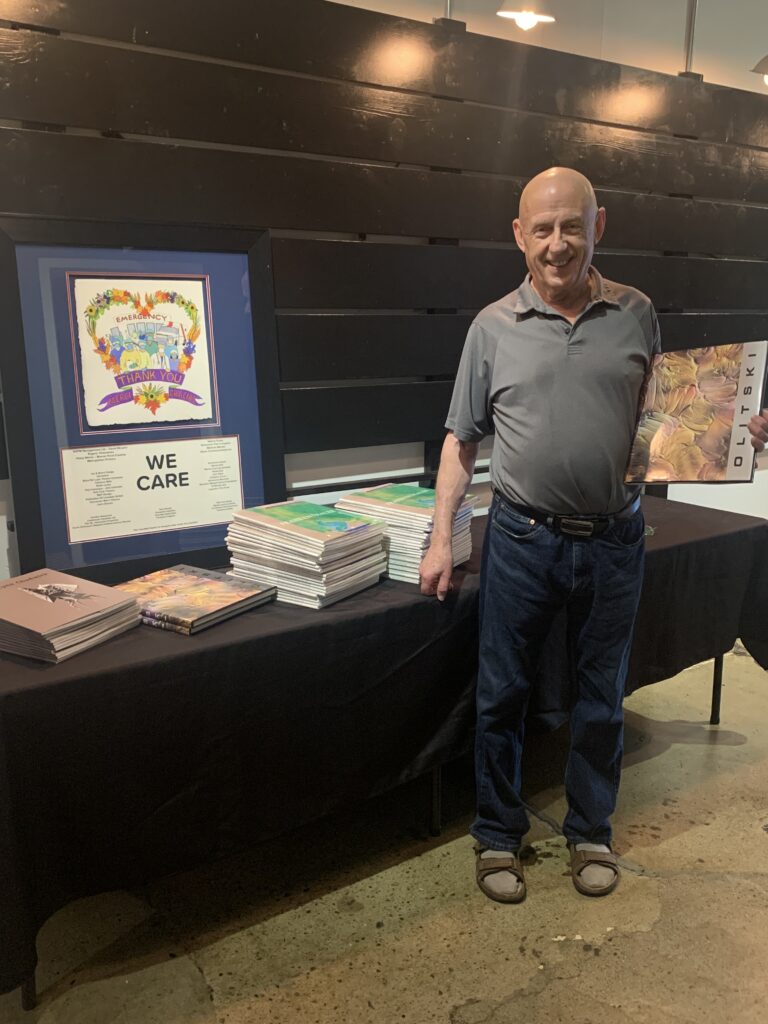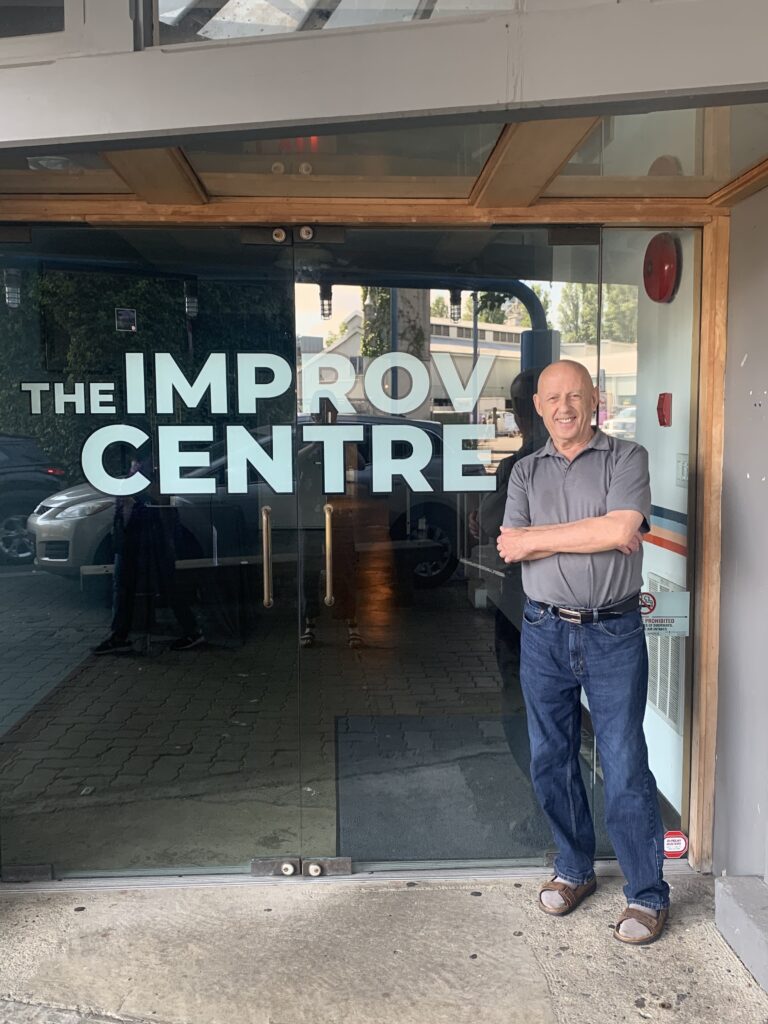 How does it feel to have such an involved, impactful force in the community?
Being able to reach out and touch people's lives is something I treasure and I am so blessed to be able to do so. 
What do you hope the impact of your donation had on the healthcare workers in the audience?
I attended all four of the shows and talked to a few of the health care workers at each show. Last Friday I had health care emergency and when I went to St. Paul's one of your audience members recognized me and came over and said 'Thank you' – she was followed by about twenty more health care workers during the hours I was in the Emergency Room. There were over 300 people across Canada who helped distribute the 'We Care' art prints and 'Thank You' Rogers' chocolates. Although it is not grammatically correct, an old phrase says it all: "We did good!"
What is your favorite improv game?
My favourite improv game is dealing with bureaucrats – one never really knows what they will say next or what ideas will pop into their heads that have little connection to reality.